SHARI MARCHBEIN, MD
Tribeca, NY Dermatologist
Downtown Dermatology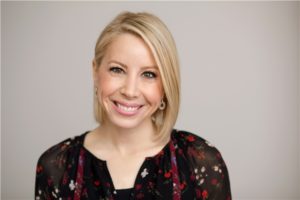 A board-certified dermatologist, Dr. Shari Marchebein is also a fellow of the American Academy of Dermatology. Her academic and clinical interests are focused on treating adult female acne, treating acne, acne scarring, and rosacea. Dr. Marchbein also specializes in many aesthetic procedures and laser surgery. A much sought-after leader in her field, Dr. Marchbein has published many articles. She is a leader in the field of treating acne and rosacea and has published articles on acne pathogenesis and treatment.
Due to experience and notoriety in her field, Dr. Marchbein has presented at many conferences on the topics like acne and rosacea. She has even presented at the annual American Academy of Dermatology and Advances in Dermatology meetings. Being an expert in skincare, she has been featured in Vogue, Cosmopolitan, W Magazine, Byrdie, and Allure.
An active New Yorker from Long Island's North Shore, Br. Marchbein graduated Summa Cum Laude from the State University of New York with a Bachelor of Science degree. She also became a member of the Golden Key National Honor Society and Phi Beta Kappa National Honor Society.
Dr. Sharai Marchbein received a medical degree from the State University of New York in Syracuse in 2004. While in Syracuse, Dr. Marchebein was inducted into the prestigious AOA National Medical Honor Society. She finished her internship in Internal Medicine and was a resident at Pennsylvania State Milton S. Hershey Medical Center focusing on dermatology. She served as chief resident while she was there.
She finished her residency in 2008, and then she moved back to New York City. Once there, she studied and practiced cosmetic and laser surgery. She has been teaching dermatology residents for the past nine years as an Assistant Professor of Clinical Dermatology at NYU School of Medicine. In 2009, Dr. Marchbein received a part-time Attending of the Year Award for teaching.
Office Hours
Monday: 10:00AM – 4:30PM
Tuesday: OUT
Wednesday: 10:00AM – 4:30PM
Thursday: 9:30AM – 5:00PM
Friday:  9:00AM – 12:00PM